Synopsis
As wolves repopulate Washington, conflict is heating up with rural ranching communities. Daniel Curry's job is to patrol wild areas on horseback, creating a buffer between wolves and the cattle herds that graze on public lands. Whenever these wild carnivores are suspected of killing livestock, the consequences can be fatal. As illegal poaching and state-sponsored kills take a heavy toll, can Daniel prove that coexistence between ranchers and wolves is possible?
Special Festival Event
The Heartbeat of the Wild:  A post-film discussion
Featured Guests: David Quammen & Betsy Gaines Quammen
A post-film conversation moderated by Roxy Board member and former National Geographic Editor, Chris Johns.
Following the short film RANGE RIDER by filmmaker Colin Arisman, the discussion will pick up with the wolf conflict complexities depicted in the film, and move through themes of western expansion, encroaching urbanization in the West, impacts on wildlife, and other current issues in the West today. The casual format of the evening leaves room for the discussion to wander toward larger picture trends inevitably mentioned in both these writers' recent book projects. A portion of the evening will be set aside for audience questions.
SCREENINGS
FREE ADMISSION
4/25 @ The UC Theater, doors open at 6:30pm and program begins at 7:30pm
Categories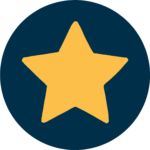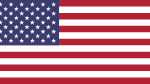 About
30 minutes
Finalist Category: Living With Wildlife
Director: Colin Arisman
SPONSOR