Synopsis
Amidst a catastrophic plastic waste crisis in her hometown of Nairobi, Nzambi Matee risks everything to pioneer revolutionary technology that transforms plastic waste into sustainable paving bricks.

Special Program: Wednesday April 26 at 8:15
EARTHBOUND ADVENTURE, PLASTICS, ELEPHANTS & RHINOS with Mandela
This EARTHBOUND screening will be accompanied by a multi-media presentation by Mandela and include time for questions from the audience.

Growing up, Mandela spent a season in Africa, a season in Montana, and various seasons traveling the world with her parents. Mandela was raised in the bushveld at the most southern point of Africa and in the mountains, rivers, and open plains of Montana. Her grandparents created a private nature reserve in South Africa and growing up there cultivated a passion for wildlife conservation and habitat stewardship. Mandela started documenting stories around conservation in China and Australia as a teenager and, to this day, her intention is to seek and share knowledge by producing video, audio, print, and live multimedia storytelling.
At 18, Mandela started her career as a radio producer and wilderness guide. After graduating from the University of Montana with a B.S. in Marketing and Media Arts, she continued her 15-year career as a producer and full-time river guide working in Morocco, Southern Africa, New Zealand, Idaho, Montana, and the Grand Canyon. Mandela spent half her life guiding multi-day expeditions and is the producer and creator of The Trail Less Traveled.
SCREENINGS
4/22 at 1:00PM
4/26 at 8:15PM
4/26 only with presentation by Mandela – more below.
Categories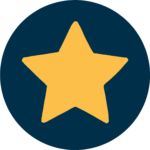 About
48 minutes
Finalist Category: Sustainable Planet
Director: Farhoud Meybodi
Producer: Sean Hobbs
Languages: English, Swahili
SPONSOR