Synopsis
The Serengeti is home to many of Africa's iconic animals, and hosts one of the world's most extraordinary natural events: the annual wildebeest migration. Nature has orchestrated a symphony in which every species has a very distinct role to play in the balance of an entire ecosystem.

Sponsored by: Lake Missoula Tea Company, The Trail Less Traveled

Special Program: Thursday April 27
AFRICAN ANIMAL BEHAVIOR & CONSERVATION with Mandela
This SERENGETI screening will be accompanied by a multi-media presentation by Mandela and include time for questions from the audience.



Growing up, Mandela spent a season in Africa, a season in Montana, and various seasons traveling the world with her parents. Mandela was raised in the bushveld at the most southern point of Africa and in the mountains, rivers, and open plains of Montana. Her grandparents created a private nature reserve in South Africa and growing up there cultivated a passion for wildlife conservation and habitat stewardship. Mandela started documenting stories around conservation in China and Australia as a teenager and, to this day, her intention is to seek and share knowledge by producing video, audio, print, and live multimedia storytelling.
At 18, Mandela started her career as a radio producer and wilderness guide. After graduating from the University of Montana with a B.S. in Marketing and Media Arts, she continued her 15-year career as a producer and full-time river guide working in Morocco, Southern Africa, New Zealand, Idaho, Montana, and the Grand Canyon. Mandela spent half her life guiding multi-day expeditions and is the producer and creator of The Trail Less Traveled.
SCREENINGS
Part of Bear Cubs – Shorts Collection
4/25 at 3:45PM
4/27 screening only includes presentation by Mandela – more below.
4/27 at 4:15PM
Categories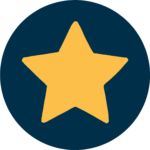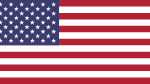 About
40 minutes
Finalist Category: Youth Program
Director: Michael Dalton
Producer: David Gross
Serengeti is produced by Definition Studios, and is distributed by K2 Studios.
SPONSOR